How do you find a good hairdresser
Finding a good hairdresser - this is what you should pay attention to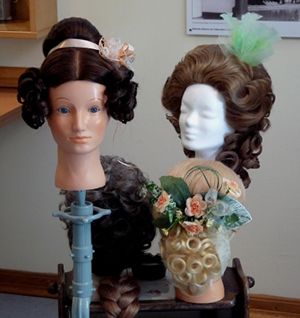 Who does not know that: You paid a lot of money for the new hairstyle and in retrospect you are totally dissatisfied. The hair was completely cut and the service was poor and the atmosphere uncomfortable. Finding a really good hairdresser is really not easy. In the following, we will show you which criteria can be used to identify a good hairdresser.
The cleanliness of the salon reflects the way of working
In 2013 there were 79,954 hairdressing businesses in Germany - and this number is growing steadily. The spectrum is diverse: mobile micro-businesses that serve their customers at home, chair rentals in larger salons, small, owner-managed businesses, family-run salons up to large hairdressing chains, often in the franchise system. The right hairdresser should also be there for you! And if you take the following tips to heart, you will surely find a very good hairdresser very quickly:
Arrange the first appointment as personally as possible and take this opportunity to take a close look at the employees in the salon. Does the hairstyle of the employees suit your own taste? If the staff wears a lot of flashy color and their hair is extremely styled, mostly funky haircuts are created in this salon. If you prefer classic cuts without flashy colors, you already know that this salon might not be for you. However, it should also be noted that flashy hairdressers can also cut classic cuts - only the other way around it usually doesn't work so well!
The first impression of the salon counts too! Pay attention to the cleanliness. Are the places swept and cleaned regularly? You can judge the quality of such little things. Because if the place is not clean, dyeing, cutting and blow-drying will probably not be done cleanly.
Most hairdressers work on an appointment to avoid waiting times and to be able to plan the day better. If something comes up on schedule, a good hairdresser will call the customer in good time. When making an appointment, make sure that your telephone number is noted down in case such a case should arise. The same applies to changes, for example if the hairdresser booked falls ill and a colleague takes over.
The appointment has been made - what else should you watch out for?

Will you put on a protective cape when you arrive at your first appointment? A good hairdresser takes the time to inspect customers' clothes to judge the style.
Hairdressers also need regular training. Regardless of whether new colors, current cosmetics or hairstyle trends - they should always be up to date. Does your hairdresser regularly visit trade fairs and do further training courses?
Your hairdresser should also point out risks to you, for example if you are desperate to have a new hairstyle that needs perming and coloring. This also includes checking whether the dream hairstyle matches your type and complexion.
Good hairdressers never cut everything at once, but slowly feel their way towards the desired length. Even if you are satisfied with the end result: does the hairdresser also explain how to style the hairstyle perfectly at home? Because if you can't do the hairstyle yourself later, a visit to the hairdresser would be almost pointless!
Tip: Look for good hairdressers in your region on a review portal, for example on Pointoo. Based on the reviews of other customers, you already have a very good initial orientation here.
Gerhard Giebener / pixelio.de
Dieter Schütz / pixelio.de