Full-time stock traders are a minority
Alone in a man's world
The trading floor of the New York Stock Exchange. Men in expensive suits are staring at computer screens. Men shout numbers to each other. Men run frantically from one stock trading booth to the next, headsets in their ears. Even the cleaner here is a man. Lauren Simmons is sitting in between all of this, inconspicuously hidden at the trading center of the investment house Rosenblatt Securities. Almost 1.60 meters tall, dark-skinned, short skirt and high heels.
"I think my story is so unique because I am not only the youngest on the floor, but also a woman and belong to a minority," says the 23-year-old. Lauren moved to New York from a small town in Georgia. "I got on the New York Stock Exchange (NYSE) through a colleague," she says. Despite her degree in genetics, she has always been fascinated by numbers. "Numbers are a universal language that everyone is connected to."
"You have to be as loud as the men"
Lauren's entourage initially reacted with concern when she said she was going to be a trader on the New York Stock Exchange. "My mother's only fear was: How many women work there? "She says. Besides four part-time traders, Lauren is actually the only trader who works full-time on the floor. In the entire history of the stock market, there was only one dark-skinned before Lauren Woman with a badge for the NYSE.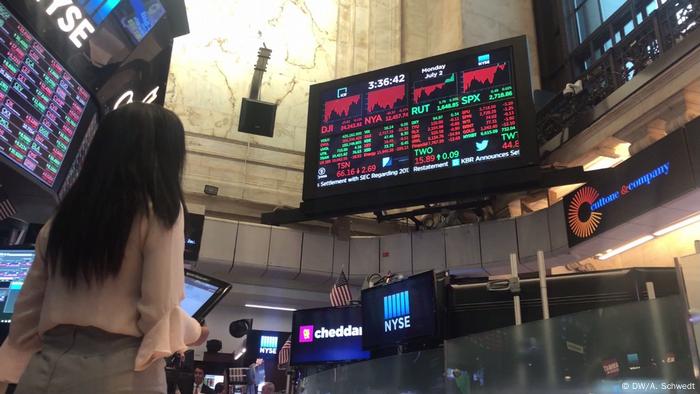 Lauren Simmons looks at the board on the New York Stock Exchange
Those concerns were quickly gone when Lauren first stepped on the floor of the world's largest stock exchange - a day she will never forget. "I had just passed my test and got my badge and then I was allowed to ring the bell of the stock market," she says proudly. Together with Richard Rosenblatt, the founder of the company she works for, she was standing on the balcony with the stock exchange bell that day. An unusual sight. Historically, women tend not to be part of Wall Street's image.
The rather shy-looking Lauren first had to get used to a few things. In a male-dominated world, there are different rules and manners, she says. "I learned very quickly here that if you want people to listen to you, you have to be just as loud as the men." Still, she appreciates the community on the floor. "The men want the women to grow here and have a successful career," she says.
The role models are missing
Lauren's job on the stock market is to buy and sell stocks on behalf of investors. A bit of assertiveness, willingness to take risks and resistance to stress were part of it, she says. And while these traits are traditionally attributed to men, Lauren believes women can be good stock traders too. What they lack are role models. "I think a lot of women are afraid of leaving their comfort zone. In the sense of, Oh what if I'm the only one? The only minority representative?"
Lauren was particularly pleased when, in May, the stock exchange named Stacey Cunningham for the first time in history, a woman as its president. Lauren believes this is an important step towards equality. "Getting more people like you and me or other people who are underrepresented here would lead to more respect for one another."
Lauren hopes with her story to be a role model and inspiration for other young women and to be able to give them courage - so that she will soon no longer be the only trader at the NYSE who leaves the trading floor in high heels in the evening.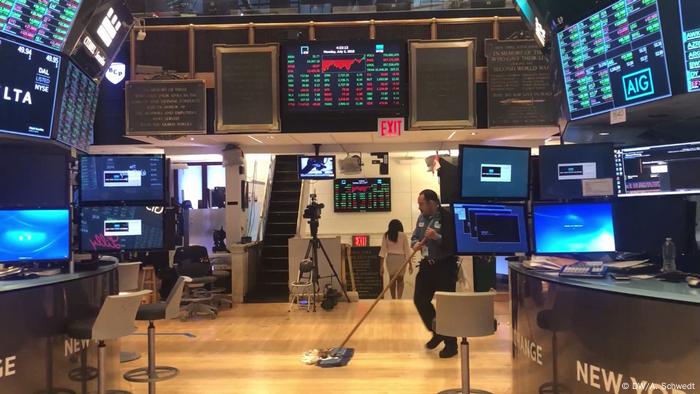 After work at the New York Stock Exchange: In the evening, the floor belongs to the (male) cleaning service