Is it worth going to Burning Man
Welcome home: Photos from Burning Man 2016
"Welcome home."
So you are often greeted at Burning Man - not least by the "greeters", the friendly staff at the entrance to the desert city, which every year arises from nowhere in the vastness of the Black Rock Desert in Nevada and disappears into nowhere a week later as if nothing had happened. But on the contrary:
It's like EVERYTHING happened in that one week.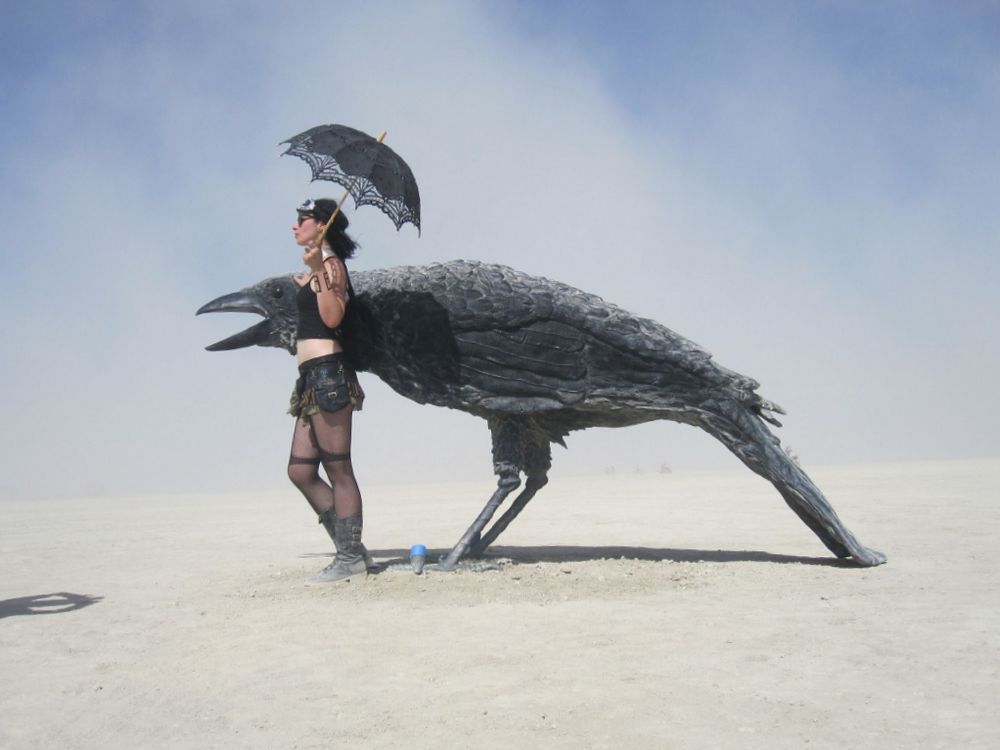 What exactly, I have to process after my return, but I can say this much:
Burning Man is one of the most exciting and crazy trips I've ever been on.
My personal time-out, my vacation from the world, my digital detox. Celebrate, reflect, learn new things for a week. A week full of exciting encounters, self-discovery, art and all those little crazy and slightly bizarre things that come your way there and that the universe seems to have ready for you right here and there.
A huge, colorful playground for adults. Be a child again for a week. "Radical Self-Expression." Let yourself go, live in the moment, only do what you feel like doing. In short, it's great.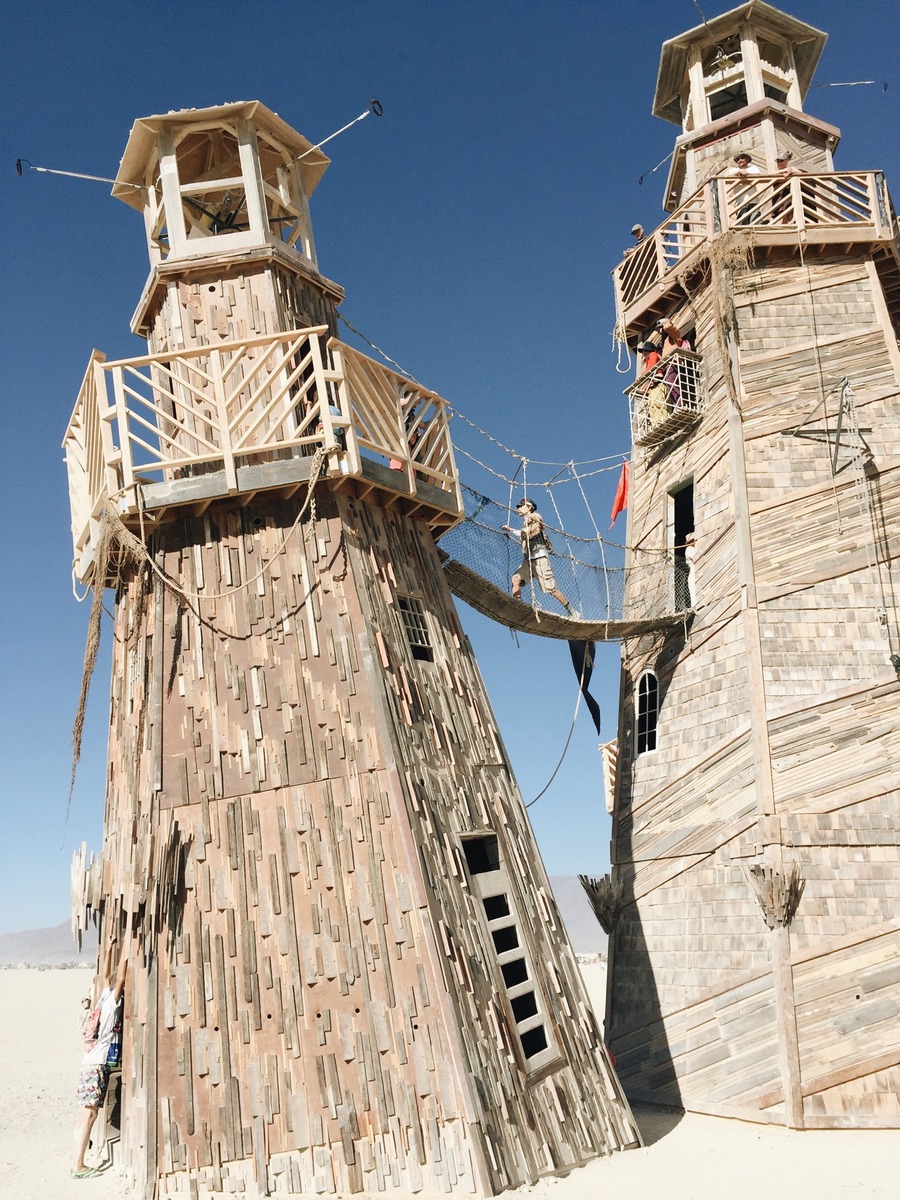 One of my favorite art installations this year: the Black Rock City Lighthouse Project.
Below: Crazy "Art Cars" or "Mutant Vehicles" are also part of it. Party at the kite at sunrise. This year there was even a two-story walk-in Boeing (!). Far out on the "Playa" the probably largest gramophone in the world played old songs. The huge pig was rotating like a rodeo bull and I was happy about the gorillas.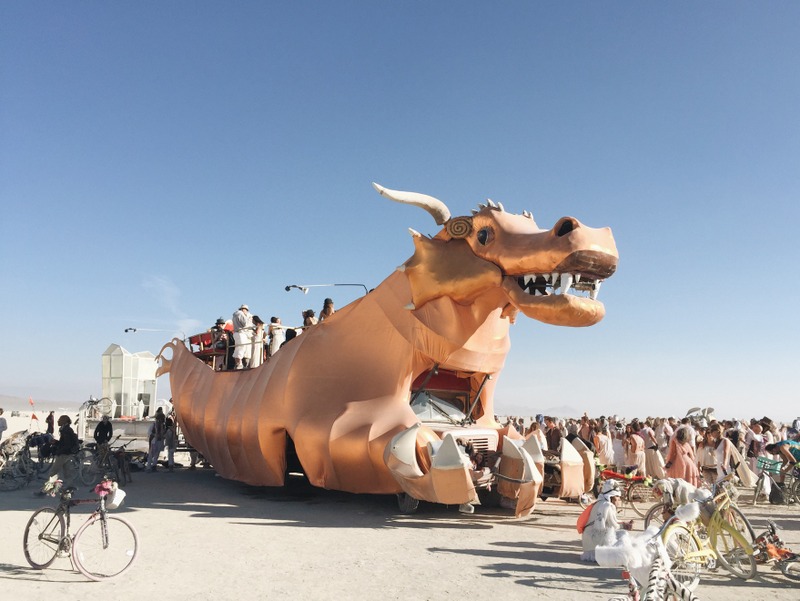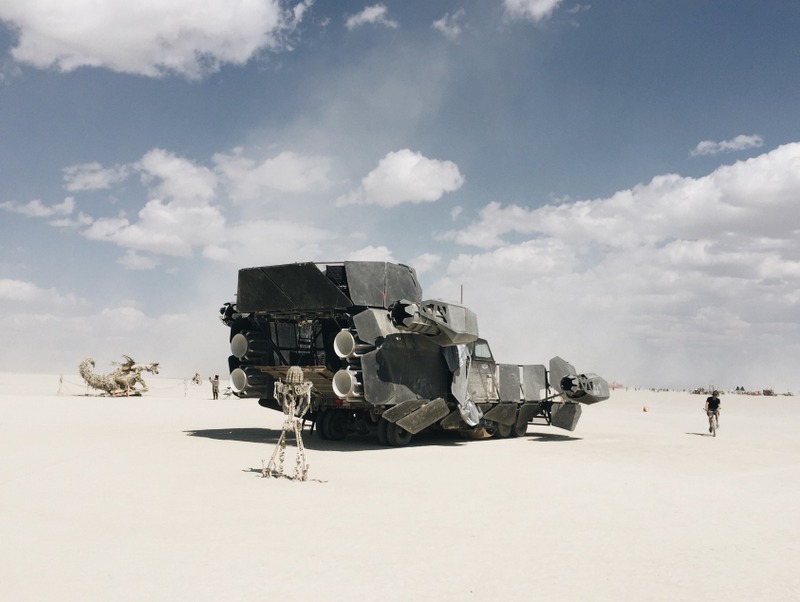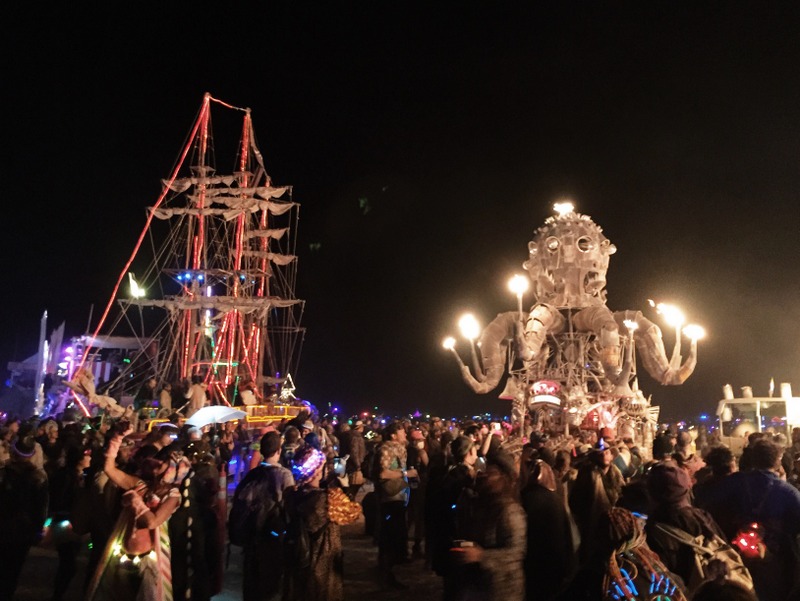 At night the playa lights up and flashes in the most colorful colors. DJs from all over the world play on stages, there are parties everywhere, "Art Cars" cruise around the area all night. I love Burning Man at night!
... and in the middle of everything (and above everything) the "man" is enthroned. At the climax of the festival on Saturday evening, it is burned as part of a big party.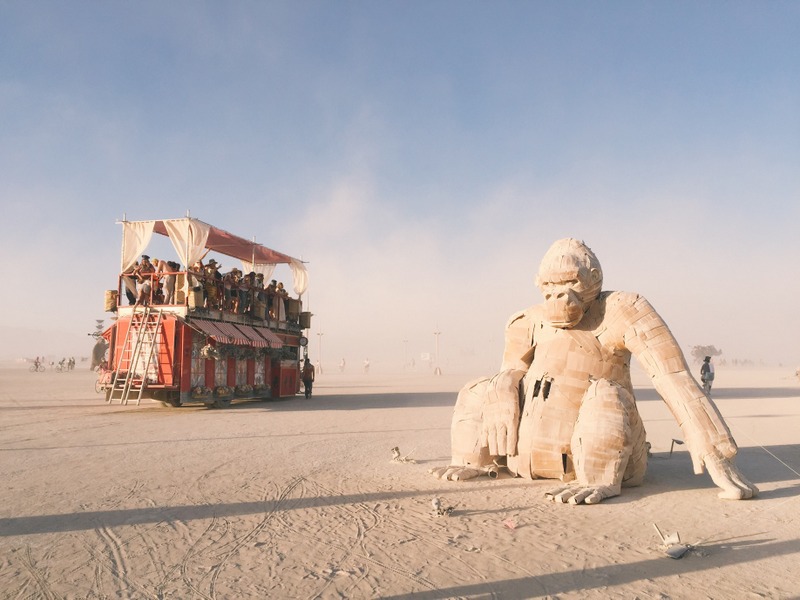 ... an art car with party people on board drives past a huge gorilla at sunset ...
Since I was at Burning Man for the first time in 2014, the trip to the desert has become an integral part of my life every year at the end of August, for which I take a long-haul flight to the USA, several days of driving, hardly any sleep, extreme climate, complicated planning and logistics (that means getting everything you could need for a week's festival in the desert) and, last but not least, high costs. (And yes: I curse every time after two days of driving without a break and two hours of sleep I have to scrub the sinfully expensive and completely dusty motorhome). I could also just go on a luxurious beach vacation, finally buy myself a new sofa or a fancy TV. But I choose Burning Man. Again and again.
And never felt more like coming home than this year.
Burning Man is like coming home. Below: At Burning Man, you might come across a whale in the middle of the desert. The "Space Whale" was a work of art made of steel and stained glass, and whale songs could be heard as you approached.
This year it was definitely more spiritual and emotional than the years before (even if the partying and dancing until sunrise wasn't neglected and I'm still completely flashed that we met Monolink by chance). I think it was because of the Naked Heart Camp or the Anahasana Village, where my 'fellow Burner' Kristin, Yvonne and I stopped for the first time this year. In various self-discovery workshops and many conversations with fascinatingly open people in the camp - and of course also in my own curiosity and openness, my own mindset at this point.
You could say it was an inner journey.
The temple is a very spiritual and emotional place every year. On the last evening he is ritually burned.
Don't we always feel like we're ultimately alone? With our feelings, our fears? As if we had to deal with everything ourselves. As if we weren't "enough". Enough of many things, properties. As if we shouldn't feel what we feel because, unlike many others, we don't have any 'real' problems. We have to pull ourselves together. Always be strong.
But we are not alone. There are people out there like you. You too can find your "tribe". We can create connections - even with complete strangers and in an astonishingly short time. We can look each other in the eye for minutes and recognize ourselves in our counterpart. Feel their pain, their fear, their joy, their love. We can open up and allow emotions instead of suppressing them. We can tell people how we feel without expecting anything in return. We have something to give. We can be who we want to be instead of being determined by how others see us or our past. We are not alone. We are all connected to one another.
We are enough.
Thanks to Kristin for the two great pictures of me above (Krähe, HOME).

Notice