What is the story of DC Comics
DC Comics logo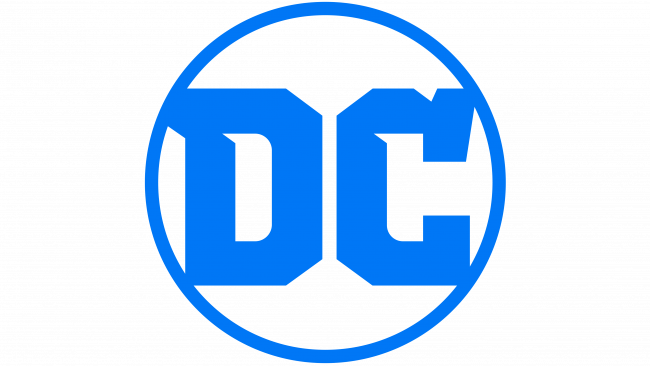 DC Comics is a successful comic book publisher from Warner Bros. Entertainment. It appeared in 1934 under the name National Allied Publications, but was then renamed in honor of the popular Detective Comics series: the acronym DC is derived from this phrase. And it is again the first title of Batman, one of the legendary characters in the superhero universe.
Meaning and history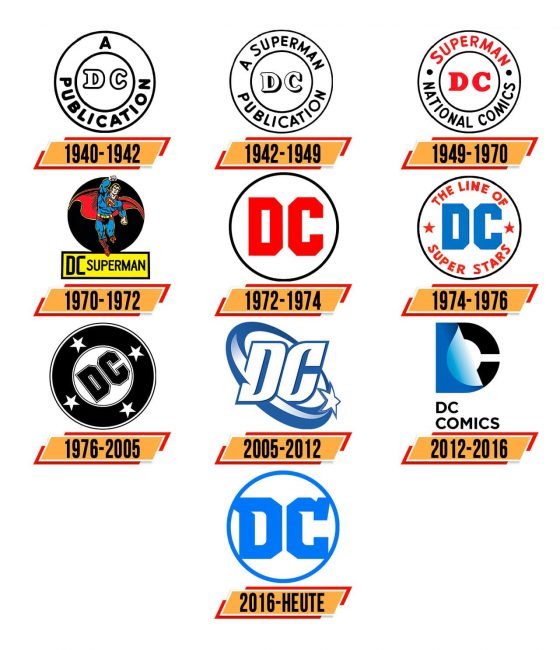 DC Comics had ten logos that differed in content but were identical in shape. All of them have round shapes and can be found on the covers of magazines, in promotional materials and on souvenirs.
1940 – 1942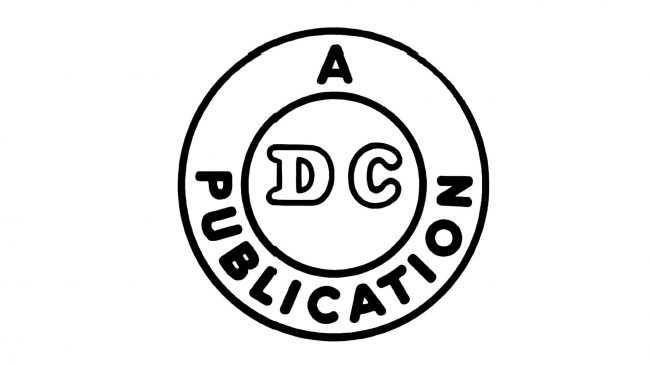 Although the publisher appeared in 1934, its first stamp was published six years later - in 1940. These were two black rings with the inscription "A PUBLICATION" between them. The center was marked with the abbreviation "DC".
1942 – 1949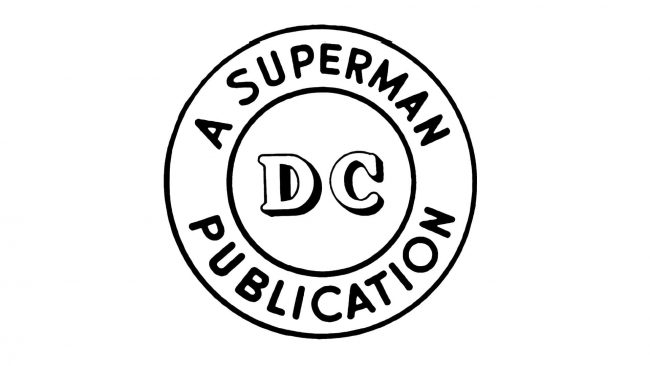 The updated logo includes the phrase "A SUPERMAN PUBLICATION". The letters "D" and "C" in the middle appear three-dimensional because of the black shadows.
1949 – 1970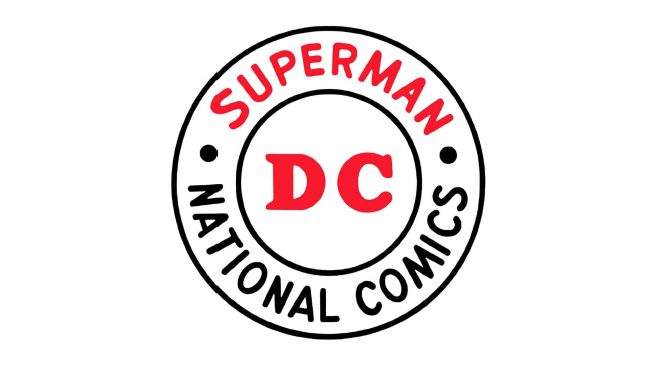 In November 1949, the designers changed the old inscription to SUPERMAN NATIONAL COMICS, made the first word red and separated it from the rest with two dark dots.
1970 – 1972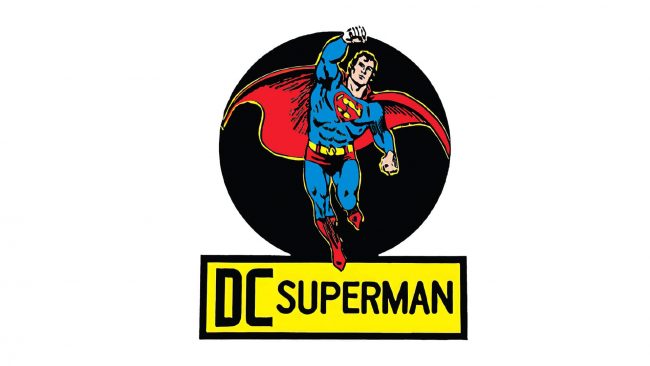 The emblem, adopted in 1970, had several versions. The most common was a yellow rectangle with a black border and the words "DC SUPERMAN". Above or below was a black circle with a superhero in a blue and red suit.
1972 – 1974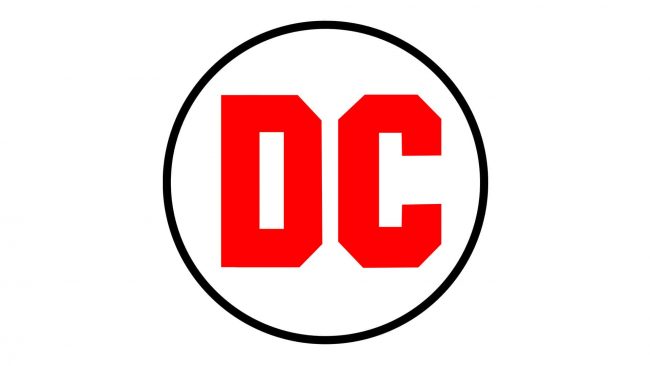 There was an exclusive logo on the covers of several editions published from 1972 to 1974: the red abbreviation "DC" in a black ring.
1974 – 1976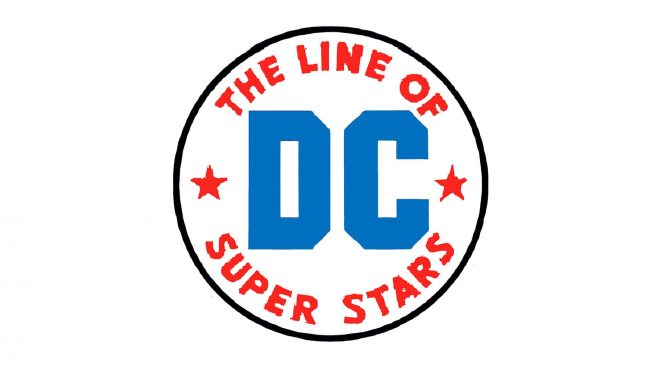 Next to "DC" the words "THE LINE OF SUPER STARS" and two small five-pointed stars appeared.
1976 – 2005
The new badge, designed by Milton Glaser in 1976, is called the DC sphere. Its main elements are a small white circle, a wide black ring, four stars and the letters "DC".
2005 – 2012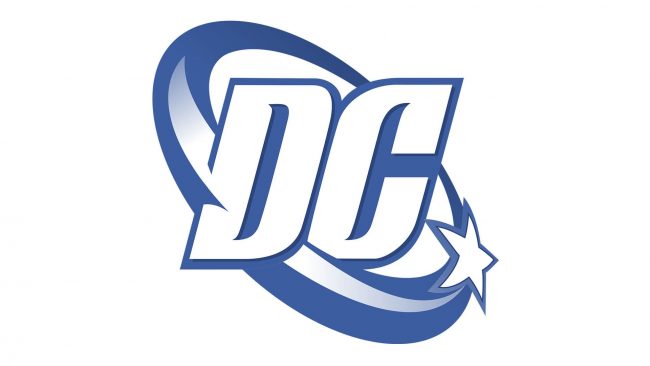 The emblem created by Richard Bruning and Josh Beatman was called the DC spin. In the middle was the abbreviation "DC", around which a vortex with a star revolved.
2012 – 2016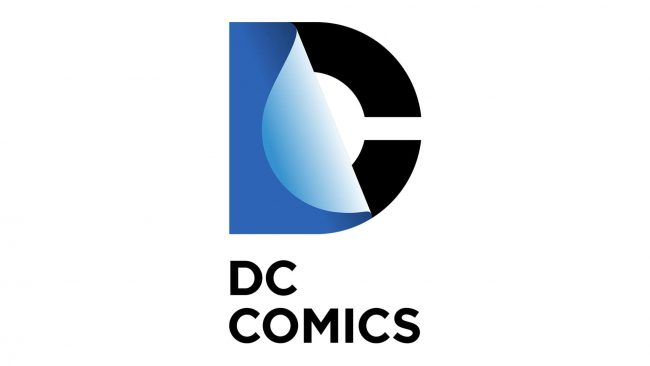 The penultimate logo contained a black "C" with a blue "D" -shaped sticker. Below was the name of the company.
2016 - today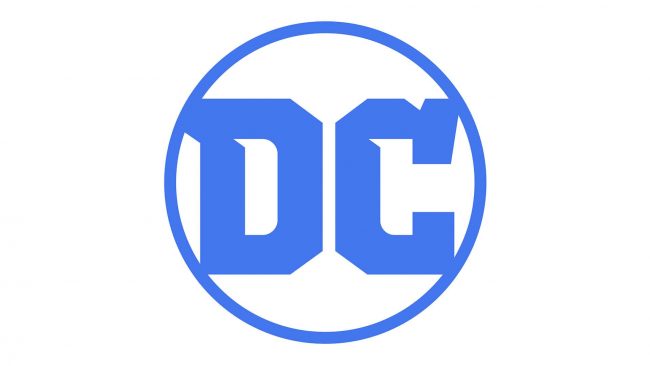 The new DC Comics branding builds on previous versions. This is the blue 'DC' lettering in a ring of the same color.
emblem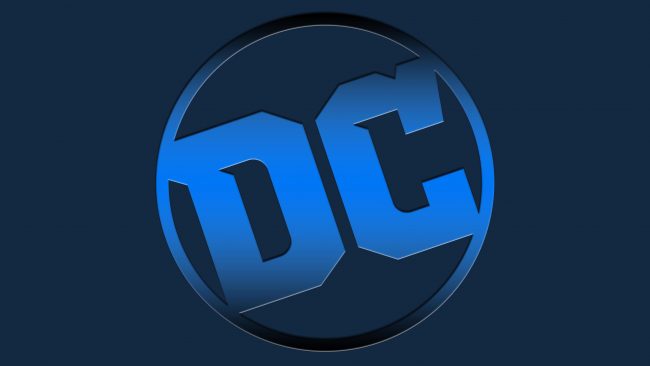 The publisher's current logo appeared in May 2016. It was announced on the 17th and graced the cover of DC Universe: Rebirth Special # 1 within eight days. It looks minimalist and consists of just two elements: a white circle with a blue outline and the inscription "DC". There is no reference to a superhero theme.
Font and colors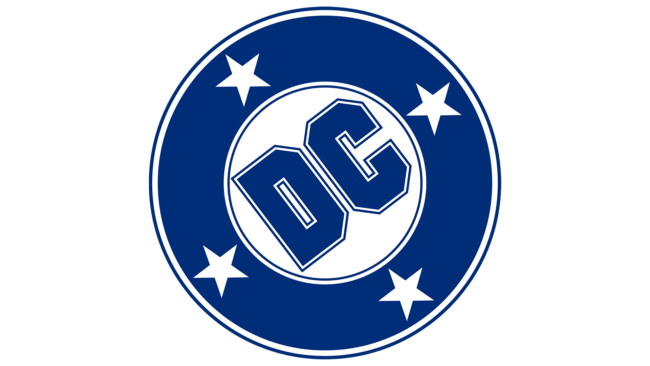 The abbreviation is in geometric font with large serifs and cut corners. The sharp curves in the letters are the graphic embodiment of innovation. The blue and white range reflects creativity, experience and professionalism.